Microfiber Chenille Cleaning Duster CD-1893 Green Color
৳ 350.00 (-20%)
Flexible, the head is great for car, window blinds, ceiling fans, crown molding, bookshelves

Made with Microfiber.

Picks Up Dirt and Dust Without Damaging Delicate Surfaces, Without Scratching and Without The Use of Chemicals

It is great for you to clean your car, auto and also can be use for house working

Long Plastic Handle Allows You To Reach Hard-To-Reach Corners,It Is Soft, Super-Absorbent and Quick Drying Duster

It owns strong water adsorption force which can easily adhere dust, dirt, hair to provide best experience in household cleaning.

Size 58cm
Estimate Delivery Times: 3-4 days (Dhaka), 5-7 days (Out Side Dhaka)
14 Days Replace: Change of mind is not applicable.
Easy Payment: COD (Cash on Delivery) or POD (Payment on Delivery)
Compare
Description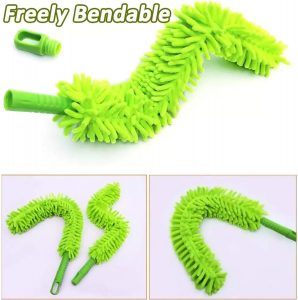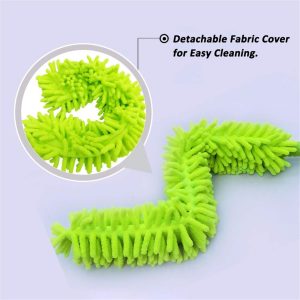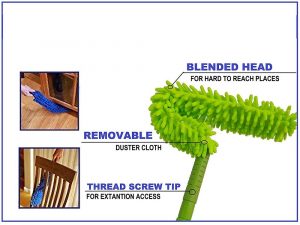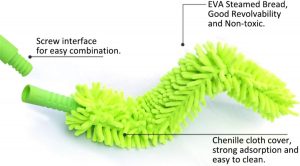 The Microfibers are super-absorbent and absorb 8 times their weight in water.
It is great for you to clean your car, auto and also can be used for daily household chores like cleaning window blinds, ceiling fans, bookshelves, etc.
The microfiber duster picks up dirt, dust, and hair like a magnet.
The material of the head is a microfiber and the pole is made from stainless steel, hard to break, and long service life.
Microfibers become electrostatic ally charged with use, thus attracting more dust.
Get rid of dust, pollen, animal hairs and all bad particles that can affect your health in a bad way.
This microfiber duster head is easy to keep clean.
Duster's head is detachable, simply slide the microfiber top off the duster core and hand wash with warm or low heat water